Located in the historic Gulf Gate section of Sarasota this independently owned and operated wine shop wanted to compete in its own small way with the big box stores. They needed a total redesign of their existing website which was rather dated.
They wanted a new site that would not only look great but allow their clientele to shop and order products online.
Gulf Coast Institute of Rejuvenation
The Gulf Coast Rejuvenation employs the latest and most advanced tech­nol­ogy and research and wanted a site that reflected their upbeat, hi-tech approach to running a modern med-spa. They also wanted it easily viewable on any device.
They requested the site somehow visually reflect their 'Gulf Coast' name. "We want to see a beachy feel…" said owner Cheryl Giangrante. We're happy to say they loved the end result.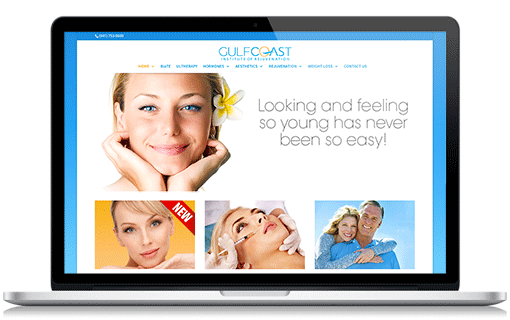 The most comprehensive website ever created focused on a single album. That album, the Beatles sprawling 1968 self-titled double album called simply "The Beatles".
The site features incredible in-depth research by its many contributors, as well as many never before heard outtakes and demos recorded during the white album sessions. The site also unearths some long lost radio specials aired over the years celebrating the various anniversary dates.
CJR Consulting is a top-of-the-line accounting and software development company. They provide their clients with the best care and high quality service available making those companies the best they can be.
They wanted a web presence that highlighted both their state-of-the-art accounting services, and software development skills.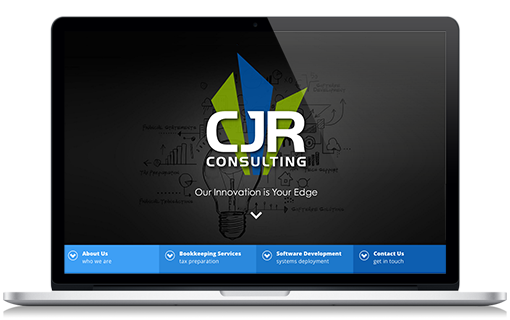 Did you know over 50% of people now browse the web via their smartphones. Don't miss out on potential clients and leads by forcing your users to "pinch and zoom". Make sure your website is mobile ready.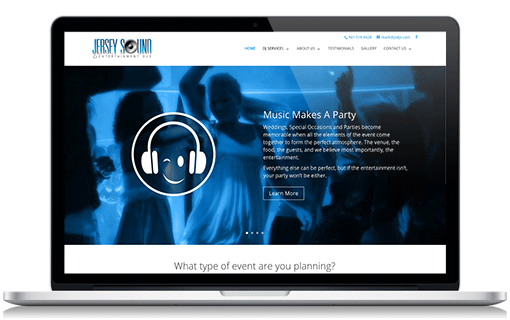 Jersey Sound & Entertainment
Owner Mark Giangrante has a passion for music and prides himself on bringing that one-of-a-kind East Coast Jersey Sound to Florida's Sun Coast. That he says, "virtually guarantees a great time for everyone".
Jersey Sound is a class act and wanted a web­site that reflected their unique sense of style and professionalism. The site-design reflects those characteristics while providing easy access for clients to reach out and make contact.
Ethan Traub Entertainment
Ethan Traub rocks a party using the latest state-of-the-art equipment. With on-site computers connected via wifi to a database of over one million songs they have the ability to handle almost any request at a live event.
They turned to us with a request of their own, create a web­site that conveys all the funk and fun that only happens when lights go down and the volume is turned up.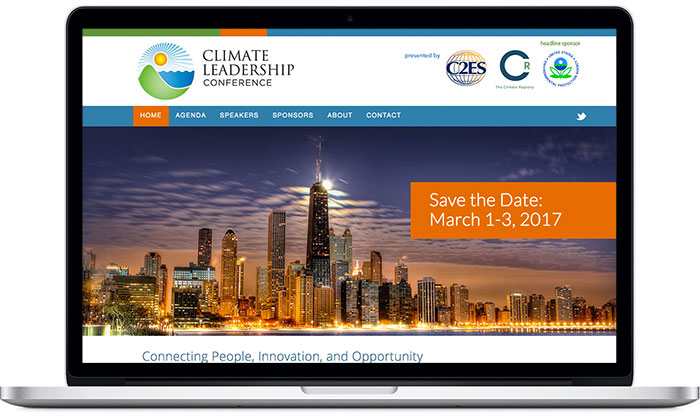 2017 Climate Leadership Conference
The Climate Leadership Conference attracts a global audience of executives, practitioners, and organizations confronting climate change in their operations.
They needed a website that offered easy access to information via computer, tablet or a mobile device such as a smart-phone. The site list the all programs and the agenda for the conference, and allows early registration for those planning to attend.
The Insurance Man and Company
The Insurance Man and Company is a hometown, family-run, locally owned and operated independent insurance agency located in Sarasota, Florida. Being independent means they have access to dozens of different insurance companies, providing them with the ability to place their customers with the right policy, the most appropriate coverage, and the best price.
The old-fashioned look and feel of their website pays reference to how they relate with and handle their customers affairs.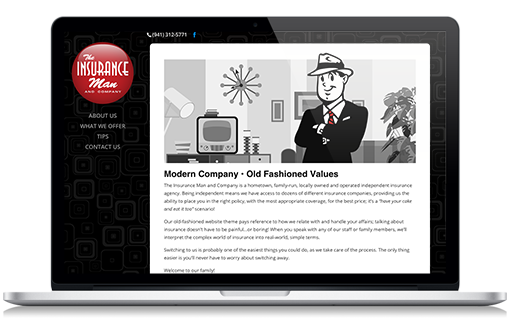 Swartz Site Acquisition Services
Swartz Site Acquisition Services has become a force in cell tower acquisition business. With over 10 years experience in the tele­com industry SSAS is well versed in all aspects of the tele­com industry. From developing and implementing ground rights purchasing to val­i­dat­ing all available assets.
SSAS required a web presence that highlighted its professionalism and allowed clients an easy way to contract their services.